Solitary bees wildlife documentary needs your help. Pleazze!
To be made by Team Candiru. James Dunbar, who is a camera operator, with a strong emphasis on filming insects, spiders and other small creatures as his  masters degree with distinction from the University of Salford in wildlife documentary production suggests!  Richard Mann, an aspiring Natural History and Documentary Cameraman, who hails from Luxembourg has B.A. in Wildlife and Media from the University of Cumbria and an M.A. Dave Gillies is a composer, radio presenter, voiceover artist, responsible for the audio side of Team Candiru – writing and performing the music, narrating as required and adding the sound effects. Together we make up Team Candiru.
Our aim is simple, we want to make films about wildlife. These films are to be visually stunning to watch, but also have a strong narrative as well as be rich in scientific content.
A short wildlife documentary about Britain's solitary bees. Showcasing the amazing lives of these important and overlooked insects. A Kickstarter project
What are we going to make?
This whole project is about creating a piece of work that will look at the life cycle of a number of solitary Bees. Showing how they go about acquiring resources, avoiding death and reproducing. It is to be the best piece of work we will have created to date.
 Why Bees? Really, why Bees? 
Interesting things happen in places where you don't expect it; your back garden is host to a stunning array of animals that you may not even be aware of. If you take the time to really look at the world around you, you can find all sorts of amazing goings on and the aim of this film is help people become aware of this. To be honest, solitary bees are incredible insects; they are beautiful and harmless, they exhibit nifty behaviour and are really easy to keep in your own garden. They are also one of the most ecologically important groups of pollinators on the planet and we really do take their existence for granted.
Most people associate Bees with hives, but what about solitary Bees who aren't living in a hive and making honey? What are those Bees doing? Our project is about showing how these Bees live, find resources, how they find mates and reproduce. We are going to focus on the Red Mason Bee (Osmia bicornis) but will include other species if we can get hold of them.
We also have support from a range of groups; Buglife; The Environmental Justice Foundation; Natural History Network; Wildlife Film-News; Bristol Zoo Gardens and Nurturing Nature. George Pilkington of  Nurturing Nature has actually designed an ward winning special observation solitary Bee home that will allow us to get right up close to the bees while they make their nests and provide for their young. This bee home will enable us to film the bees like we have never done before.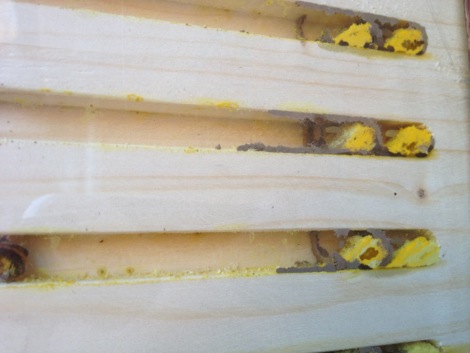 Where is this going to be made? 
For the most part we intend to film this in and around the Avon Gorge near Bristol, however we may head up to Warrington to film some sequences.
How long will it take to make? 
We anticipate that this film will take a year to complete and we aim to have this film finished by the spring of 2015.
Stretch Goals
For £3,500 we can make a good film. However the more money we have the better the film will get. Extra cash will allow us to hire better cameras for longer periods of time, it will pay for more expertise, more hardware, more software and generally allow us to do a lot more. And so we have a number of stretch goals. If we reach them everyone who has donated anything at all will benefit.
Stretch goal 1: If we get £5,000, we will release a 'making of' of the short film that we produced for this kickstarter, which will basically be a humorous short film about how hard it was to make just this short video and all the hijinks that entails (like this). This will be given away to everyone who donates via download.
Stretch goal 2: If we get £7,000 we will have enough to go out to the Pacific North West United States and make a trailer for our next project entitled 'Forgotten Rainforest' which will be about the temperate rainforest of the Olympic peninsula in Washington State. Again this trailer will all be given away to everyone who donates via download.
Risks and challenges
 As with all wildlife documentaries there is always a chance that things may not go according to plan. The weather may remain consistently rainy for months on end, or the bees may decide that they are not going to play ball. Therefore we need to warn you that there is a chance that it may take us a little longer to get the shots that we are after.
We are managing this risk by having excellent local scientific advisers from the Bristol Museum and dedicating all of our waking hours to filming.
 For more information, to make a pledge, contact project creator or to see the potential benefits you can receive…