A joint venture with the RSPB, Warrington Day Centre, Nurturing Nature and of course the peregrines!
Students and staff on the Nurturing Nature course, from WDC attended Manchester recently to view the Manchester city peregrines. With the kind help of the wonderful RSPB staff and volunteers, our short trip was made much more interesting. We all learnt so much more than we ever knew about these magnificent birds. With thanks to RSPB Manchester Peregrines team, for making us so welcome, helping to make a really enjoyable day more memorable and arranging for our own 'date with nature'.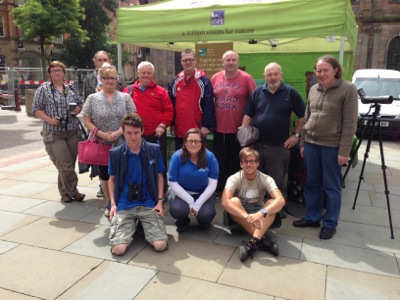 Outside the RSPB mobile gazebo for the Manchester Peregrines with RSPB Staff, (left) Nick Hill, Jenny Hackland and Ian Critchley. With a special thanks to Nick Hill from the RSPB team who kindly led us to a vantage point and supplied the equipment for us all to enjoy the spectacle.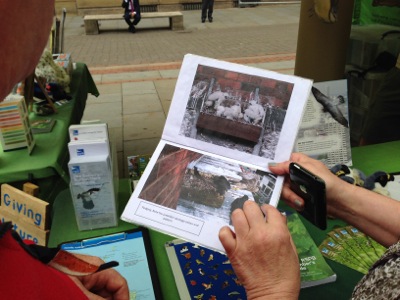 Flicking through the RSPB photograph book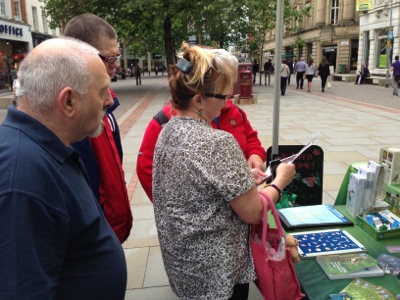 Keenly interested students!