Dr C Moffat- "Why we chose Nurturing Nature for our bumblebee research programme"
I've spent several years working with bumblebees both outside in the field and indoors inside a research laboratory at the University of Dundee.  While looking for well-designed nest boxes to augment our current laboratory set up and also for use outdoors in field experiments I encountered many commercially available bumblebee nest boxes.  Unfortunately, all too often their design seemed generic.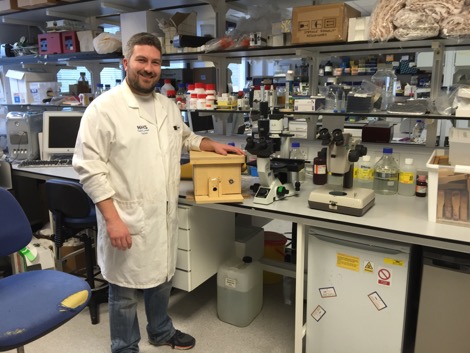 The bumblebee nest boxes offered by Nurturing Nature and the siting/usage instructions have clearly taken into account the needs of a bumblebee queen and colony during its establishment and growth.  Using very fine steel mesh to prevent parasites from gaining easy access to the nest and incorporating an innovative wax moth panel are two features that made these nest boxes stand out in my mind.  The nest boxes are sturdy and well manufactured.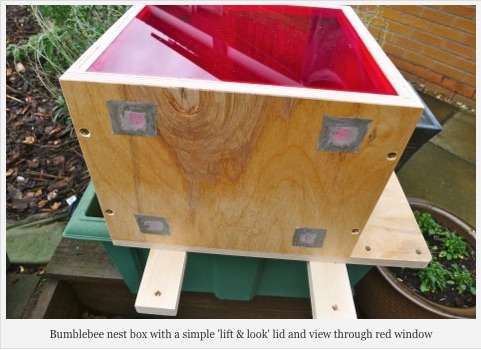 They have a base built in, ensuring they are elevated slightly from the ground and the red perspex panel under the lid ensures that bees are not disturbed when the nest box is opened for observation, as bumblebees cannot see red light.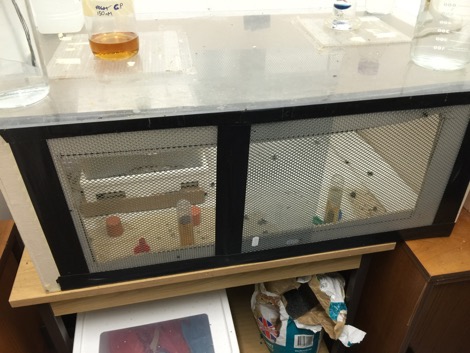 After seeing the nest boxes and speaking to George, it is clear that he has taken the time to observe bumblebee queen behaviour and test many prototype nest boxes before finalising the design.  The customer service I received from George was excellent.  He personally delivered 12 nest boxes and took the time to give a presentation, demonstrate their use, explain their design and tell me about their development in full.  Having managed bumblebee colonies in a laboratory on a daily basis and having conducted several large field experiments outdoors, I decided to use nest boxes from Nurturing Nature as they are in my opinion, the best commercially available nest boxes.  I will be using them to host bumblebee nests indoors and outdoors over the spring and summer and I am optimistic that they will perform well.
Christopher Moffat  PhD
Division of Neuroscience
Medical Research Institute
Ninewells Medical School (Level 6)
Room L6/094
Mailbox 6
University of Dundee