Bumblebee roundabout, wildflower road verges… save councils money!
Eventually persuaded my Local Council to plant this bumblebee roundabout some time ago. The wildflower charity, Plantlife, has joined up with Alan Titchmarsh and together are asking people to sign a petition to help him convince councils to sign up to his challenge by adopting Plantlife's guidelines. The more people that sign the better. Has your council already signed up to make your road journey a more pleasant experience AND save them money?!! See below!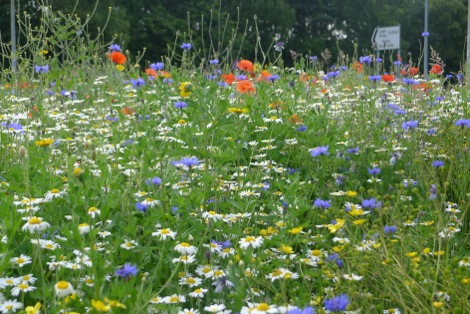 My local council planted this roundabout up after I badgered them to do so!!
Alan Titchmarsh is challenging councils to adopt Plantlife's Guide to Good Road Verge Management:
1. Cut the full width of the verge once a year, no earlier than the end of August and no later than the end of March. Where a road passes through woodland, cutting should be carried out no later than the end of January.
---
2. Between the beginning of April and the end of August, do not cut the verge except to maintain sight-lines or for other road-safety purposes.
---
3. Gather and remove cuttings wherever possible.
---
To receive a full set of Plantlife's guidelines  Join the campaign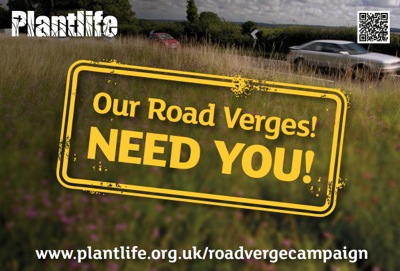 "All my articles and videos, available free, are funded by my  teaching and sales of award winning bumblebee nest boxes, solitary bee boxes,  and wormeries. Please help by spreading the word and forwarding this link to your friends and colleagues. http://nurturing-nature.co.uk  Thank you" George Pilkington