Solitary wasp as an aphid pest controller!
Not all wasps sting us! Most never show any interest in us humans to the slightest degree. They prey upon smaller invertebrates including solitary bees and even honeybees outside their busy bee hives.  The wasps either chew up and feed the prey to their young or as in the case of solitary wasps, prey items are captured, taken away and used as provisions for their developing larvae, as in this case.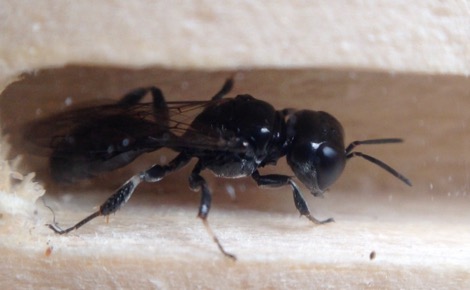 A Passaloecus species? of solitary wasp inside one of my nest boxes
I noticed the wasp clearing out, what I though were small pieces of wood from inside my orchard bee nest box.  I waited for it to drop some and caught them in my hand. It turns out they were dead or paralysed aphids. See video
The larger wasps that do sting us occasionally! will, beside being insect predators, also scavenge on dead birds and mammals.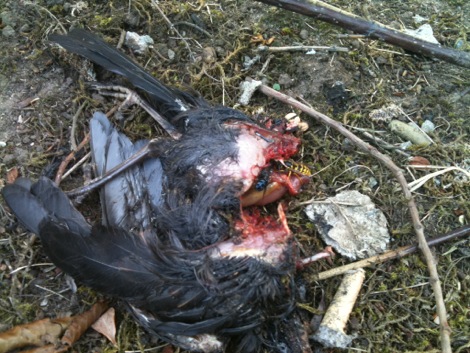 Social wasp scavenging upon a dead bird
All this adds to the diversity and therefore interest of having a wildlife garden!
"All my articles and videos, available free, are funded by my  teaching and sales of award winning bumblebee nest boxes, solitary bee boxes,  and wormeries. Please help by spreading the word and forwarding this link to your friends and colleagues. http://nurturing-nature.co.uk  Thank you!" George Pilkington
For more information about solitary bees and wasps visit BWARS