Hedgehog feeding up after a long hibernation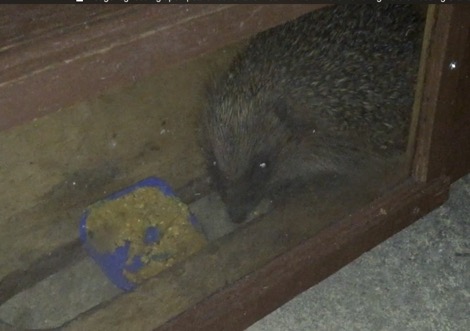 Very nice to see a hedgehog in my garden so early in the year. I realise it must have hibernated not too far away… be interesting to find out!
The peanut butter mixture proved very popular with dried mealworms, crushed sunflower hearts and moistened in water before being put out.
4th consequtive night now.. long may it continue!
It was nice to get pretty close to the hedgehog at it used the feeding station and I could film it without it running away!
No hedgehogs in your garden? Do you have hedgehog no go areas?
Have you considered this solution to it?
Go to Hedgehog Street         and read lots more information about hedgehogs and how to help them, become a 'hedgehog champion', make your fences hedgehog friendly, top 10 tips for hogs and more.