Bumblebees, solitary bees and honey bees, lets keep them all buzzing!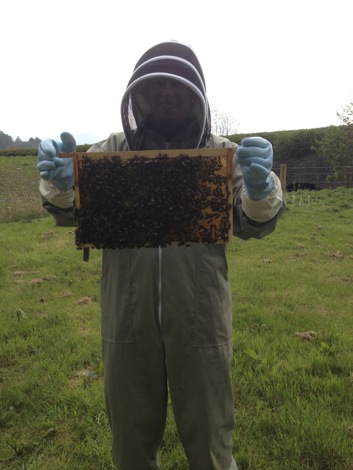 Whereas I have spent time studying wild bees in gardens and how to attract them, beekeepers have to have much more knowledge and experience. The visit earned my total respect for dedicated beekeepers! Honey bees require time and effort, a little like tending livestock as honeybees do produce a crop which is harvested. We in the UK are the 3rd largest importer of honey products in the world. We only produce 20% of our consumption at home.
Bumblebees, solitary bees and honey bees are all in trouble, likely through our actions, one way or another. They need our help, albeit in different ways. They don't ask for our help but if we fail to act we may regret it in the very nest future.
Visit the National Beekeeping Centre Wales. Include it in your trip to Bodnant Gardens or Bodnant Welsh Food.
There is also British Beekeeping Association founded in 1874