Liverpool, Everton and Manchester joined up? Well I never!! See video below.
                       Vote Here   CLOSES MIDNIGHT 4th NOVEMBER
Liverpool, Everton and Manchester united?  Yes!  Joined together by a wildflower corridor if they win the vote so please vote!
They may be huge rivals, but the communities around Everton Park and Hulme and Moss Side share many cultural and historic similarities. Close to Liverpool's historic docks and just north of the city centre, Everton Park was created in the early 1980s on Liverpool's highest point – and north of Manchester city centre, Hulme and Moss Side also have a rich industrial heritage. All three areas played a key role in Liverpool and Manchester's stellar development in the 19th century.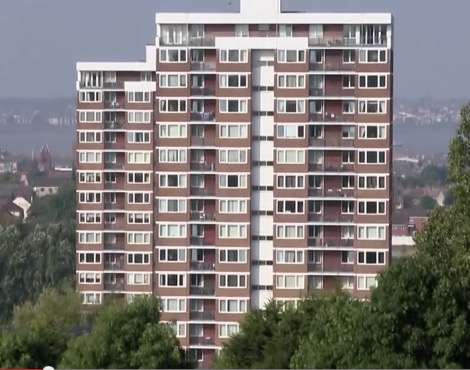 "Instead of the Tower blocks  we're going to have Flower Blocks"        Ann O'Brien Volunteer West Everton Community Council
Grow Wild plans                Vote Here      CLOSES MIDNIGHT 4th NOVEMBER
In Liverpool, derelict and paved areas of Everton Park will be transformed with stimulating wild flower displays and by marking iconic demolished streets, and further Grow Wild satellites are planned, including the expansion of a stunning meadow by artist Rebecca Chesney.
Over in Manchester, wild flower landscapes will be created along Princess Road and its linked surroundings – to be seen and enjoyed by 100,000 passers-by daily – and at three local primary schools.
The hope is that this imaginative working relationship will inspire a huge sense of civic pride and forge stronger bonds between the two historic rivals and across the north west. The Grow Wild spaces will also create opportunities to celebrate the rich cultural heritage of Liverpool and Manchester by featuring in high-profile music and art festivals.
Who's involved
Liverpool Parks Friends Forum
Out of the Blue
Polly Moseley
Vote here   CLOSES MIDNIGHT 4th NOVEMBER
OR    Tel 0808 228 7705   Or visit Grow Wild Flowers to the people for more information