Nurturing Nature with South Liverpool Homes Group Residents
Last spring, I was approached to teach a 6 week 'taster' organic and wildlife gardening course on behalf of the South Liverpool Homes Group  to be held at Dutch Farm where the Liverpool Food Alliance and Partners run their courses. Some of the students had grown a few, mainly salad crops, before but not organically nor had they grown food and considered wildlife! Dutch Farm is a fantastic setting that was literally a hive of activity and along with some great questions from the students, it all made for an interesting course!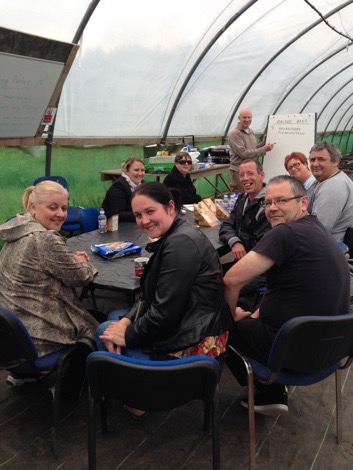 South Liverpool residents on an organic and wildlife gardening course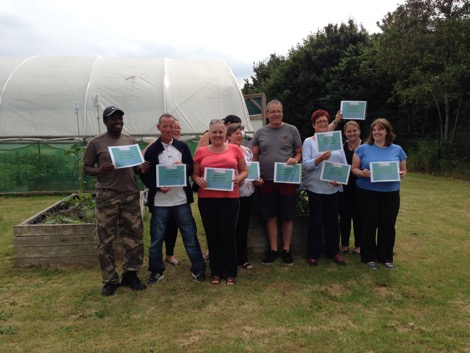 Students receiving their well earned attendance certificates.
It was a real pleasure teaching back in Liverpool and as always we did have a laugh or two!!
The course co-ordinator Kristene Karaski said at the end of the course " The feedback from the students has been really positive. It would be great to work on another course if the budget allows."
My thanks to Kristene for supplying us with all we needed, (including refreshments!), Peter Palmer from the YMCA for his friendly hospitality and allowing us to use his beds and of course the ever pleasant students!