"All my articles and videos, available free, are funded by my  teaching and sales of award winning bumblebee nest boxes, solitary bee boxes,  and wormeries. Please help by spreading the word and forwarding this link to your friends and colleagues. http://nurturing-nature.co.uk  Thank you" George Pilkington
"Red Watch Manager, Ian Holloway, along with the team of Firemen he leads at Speke Fire station, Liverpool, wanted to help promote a safer, stronger and healthier local community and build good public relations with the local community, particularly children. Funds were raised and after discussions practical ways to a  way to achieve these aims were decided and besides building vegetable growing beds for young people living in the Speke area, the firemen also wanted the children to learn about nature, wildlife and the environment. After the making of the raised beds, planting fruit trees was the next stage in the learning process. It was decided that working with schools, would enhance this project.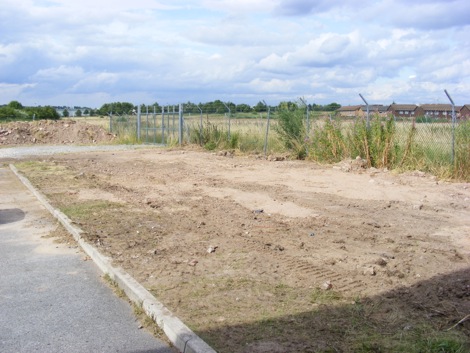 Speke Fire Station land clearance in readiness for fruit trees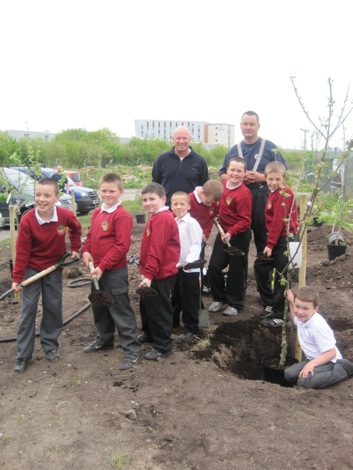 Speke Fire Station with Middlefield School, myself and Red Watch Manager Ian Holloway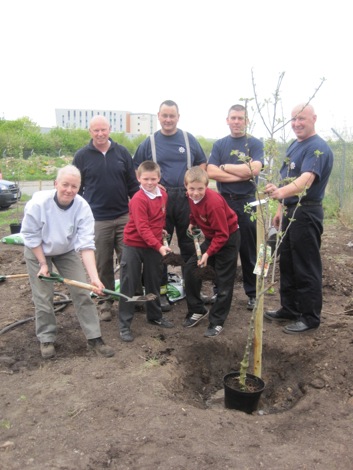 Speke Fire Station, Jo Sayers of Mersey Forest, myself, Ian Holloway and red watch firemen overseeing the tree planting!!
When can we eat the apples and plums George? !!  When you've planted the trees!!
Speke Fire Station, Middlefield School pupils and staff with myself discussing the value of cardboard!
"Will the worms eat the cardboard George?" " Oh yes, especially with the horse manure underneath it". "Oh Yuk!"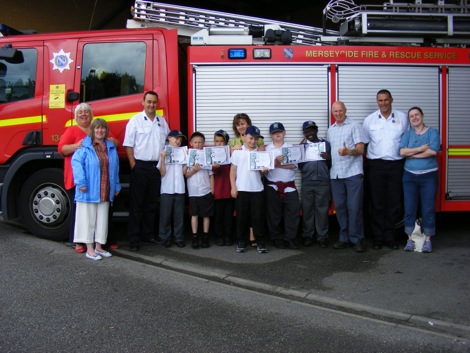 Speke Fire Station officers and Middlefield School, Ruth from Rotters and myself
"Can we use the fire engine to water the lettuce?!"
With thanks to Middlefield School staff and pupils from the severe behavioural, emotional and social difficulties unit, Speke Firemen, Jo Sayers from Mersey Forest and Ruth from Rotters Community Composting