George Pilkington, Bee Strawbridge, Ron Rock and Stafford FOE helping to spread the buzz at the Staffordshire Wildlife Trust 
The Trust played host to a Gardening for Wildlife event at the Wolseley Visitor Centre, once the ancestral home of the Wolseley family, now their headquarters set in beautiful wildlife grounds. Well worth a visit. Also present was the Butterfly Conservation Society and the Bat Conservation Trust, along with other countryside themes. A great family day out.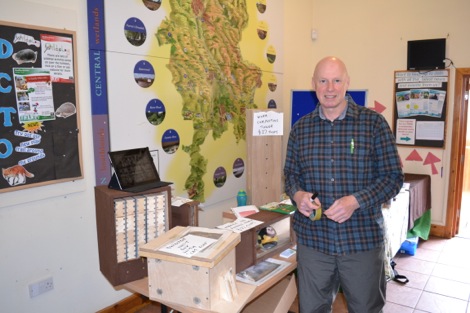 George Pilkington with his array of award winning wildlife and wild bee products, newly designed by George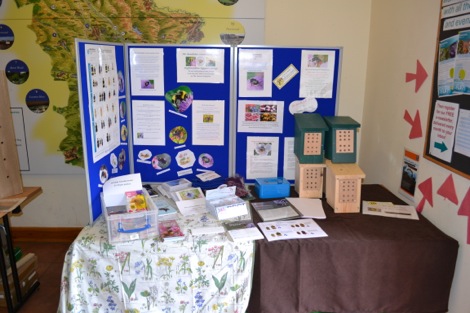 An informative stand presented by Ron Rock, a knowledgeable bee enthusiast and staff member of the Staffordshire Wildlife Trust.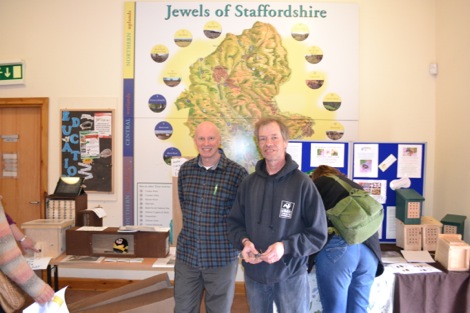 George Pilkington and Ron Rock, a bit of male buzzing together!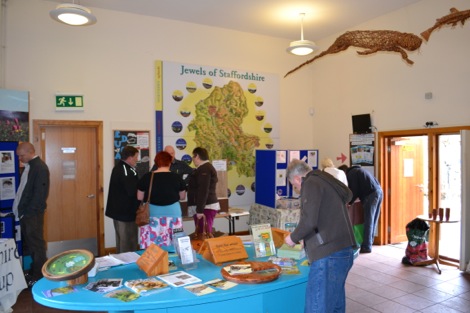 George Pilkington answering wild bee questions.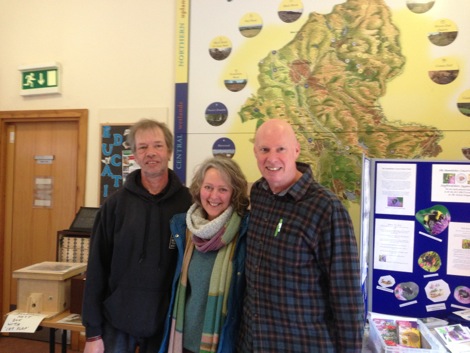 Ron Rock, Brigit "Bee" Strawbridge and George Pilkington-  3 bees in a pod!!
Brigit Strawbridge gives informative and interesting talks about wild bees and was on hand to deliver a bee talk and keep us men in hand!!
For more information about bumblebees, better still join us!!
Photographs with thanks to Ben Malkin.