Male bumblebees with yellow/pale faces!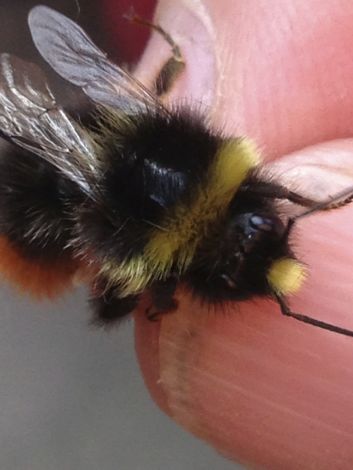 Male red tailed bumblebee, B. lapidarius
Male bumblebees have no sting, so gently handling them ONLY if you are 110% sure they are males allows for close up photographs!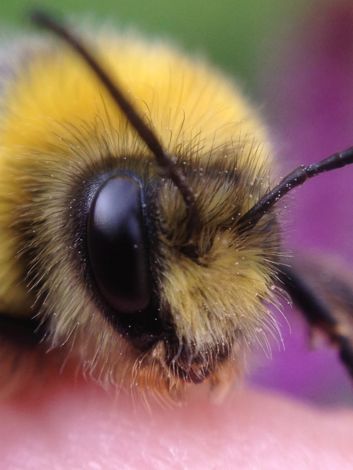 Male B. lucorum with yellow face. Note lovely coloured bright yellow hairs…..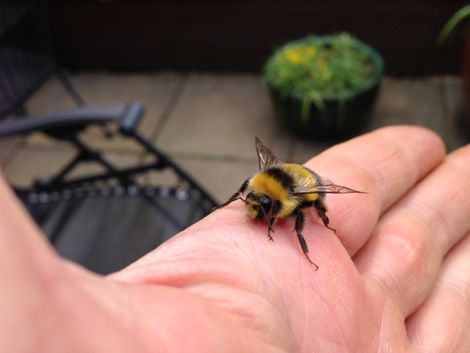 A bee in the hand….B. lucorum male
Sometimes I get sent photographs of bees for me to identify…… this on was so easy…..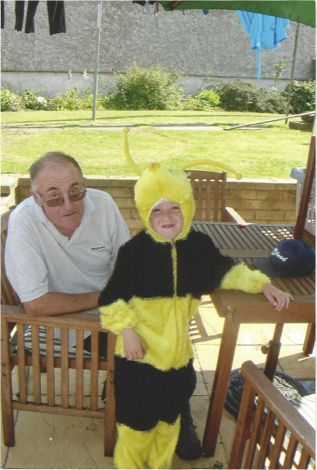 Male Scott bumblebee with grandad Gareth!!