Teaching children that nature can be fun!
60 Manchester school children had a great fun day out in a local park. After completing bumblebee quizzes, mazes, word searches and other bee related activities it was time to roll up their sleeves and make mud balls! We mixed together water, clay, compost and wildflower seeds attractive to bees. Buzzy the bumblebee was on hand to tell the kids about the life of a bee!!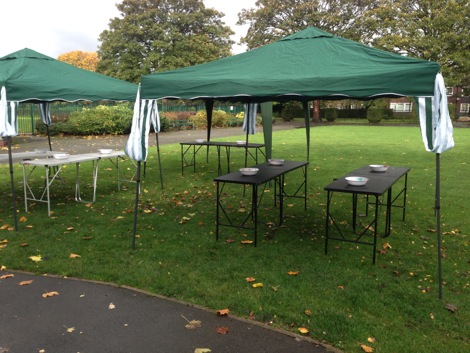 Tables and bowls prepared with gazebos erected to keep everybody dry!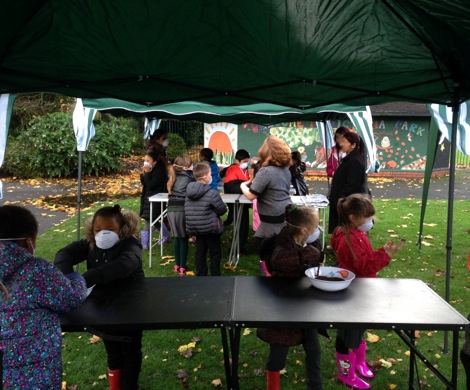 A tiny hint of chilli powder is mixed into the clay helping to deter squirrels and mice from munching the seeds inside the seed balls. The masks added a little fun to the day!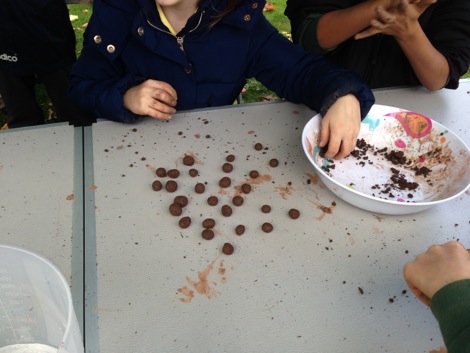 Seed packed mud balls made, to be stored overwinter, ready to plant out in spring and await the flowers and bees!! All in all a nice example of children reconnecting with nature, learning, having fun and getting their hands dirty! Buzzy said thanks to Shelly for funding the project, the teachers, parents for helping out and of course the children for their numerous questions about bees!!
If you or your school/community group would like a similar session please contact me.  I also sell the kits separately.               01925 452819.       email:   nurturing-nature@virginmedia.com